Experience Ancient Egypt With Heirloom Audio (A Schoolhouse Crew Review)
History is one of my very favorite subjects to teach and to learn. We follow a history cycle, and I was excited to be headed into the ancients again this year with my younger girls.
I love the fact that we use a curriculum that gives us great, living books to read for each historical time period or event. Living books make history so much more alive than just reading dry, dusty facts from a textbook. And I was especially excited to find out that we were going to review
The Cat of Bubastes
from
Heirloom Audio Productions
just in time for our journey to ancient Egypt. We received the CD set (two CDs) of this audio drama, as well as some extras.
Heirloom Audio Productions
I've had the opportunity to review for Heirloom Audio Productions before, and I love their audio dramas. These audio dramas are based on books from historical author G.A. Henty.
G.A. Henty was a prolific writer. Some of his most well-known books are the historical books he wrote for children. Most of his stories feature a young boy that is living in a specific historical time, during a specific historical event. Readers of the stories can get a great feel for the time period by reading about the adventures of this young boy who is living in the midst. His books are written from a Christian worldview.
Heirloom Audio Productions has taken several of these adventure stories- six so far- and turned them into audio dramas. Audio dramas are more than just audiobooks. An audio drama uses a cast of actors, like actors in a play, to perform the story using dialog, music, and sound effects.
The Cat of Bubastes
The Cat of Bubastes
is a story set in ancient Egypt. The story centers around Amuba. Amuba is a prince of the Rebu people. His father is killed in battle, and Amuba and his chariot driver, Jethro, are taken captive. They end up in the home of Ameres, a high priest of the god Osiris. Amuba is the same age as Ameres' son Chebron and the two become friends, more than just servant and master.
Throughout the story, Amuba learns of the Egyptian gods, especially the goddess that is represented by a cat because the family has a pet cat that they treat royally to please the goddess. Amuba and Chebron learn of a murderous plot within the priests, and they end up in danger.
The audio drama makes the adventure seem more real than simply reading the story. I'll admit that we're probably in the minority here because we've struggled to enjoy G.A. Henty's books. But the audio drama helps us to visualize what's happening in the story.
The Extras
Along with the CD set of The Cat of Bubastes audio drama, we received some other nice extras.
The mp3s of the audio drama- This was very nice because I downloaded them on my computer for easier listening. My computer doesn't have a CDRom drive, and I have to tote around an external one to play CDs.
The Cat of Bubastes eBook- This is the original G.A. Henty book redone with new graphics.
The mp3 soundtrack
A printable poster featuring the cast
A printable inspirational verse poster- The poster features 1 Chronicles 17:21, a verse quoted in the audio drama
Live the Adventure newsletter- The newsletter features news, lesson, and articles for families.
Behind the scenes video
A study and discussion guide
Study and Discussion Guide
The study and discussion guides are a feature that makes the Heirloom Audio Productions audio dramas really useful in homeschooling. The study guide for The Cat of Bubastes includes:
An introduction to G.A. Henty
An introduction to Moses, a biblical character who is important in this time period of history
Comprehension questions, thinking questions, and vocabulary words for each segment on the discs (These are divided by the track numbers on the discs and were a little harder to keep track of on the mp3s.)
Expand Your Learning boxes with extra information about ancient Egypt
A bibliography of books about ancient Egypt
Three different Bible studies that give Scripture for different themes in the story
Historical information about Egypt and the time period of the story
We didn't fully utilize all of the parts of the study guide, but we did use some of the comprehension and discussion questions, and I shared many of the Expand Your Learning boxes with the girls.
My Thoughts About The Cat of Bubastes
As with the other Heirloom Audio Productions dramas, I think that this audio drama really brings the story to life. It was nice that we had already been talking about ancient Egypt when we began the story because the girls could relate to many of the things they heard.
It is sometimes a little difficult for me to differentiate voices of characters in an audio drama, and I find myself wondering who just said something. The Cat of Bubastes does a pretty good job with this. Occasionally Chebron and Amuba sounded similar, and I had to listen carefully to decide who was who. But overall, the actors and actresses do a good job of presenting their characters.
The girls really enjoyed this audio drama. I wondered how well they would receive it, and I think it has been their favorite thus far. It wasn't difficult to get them to sit and listen for a good bit at a time. The drama is a little over two hours total, and we listened through it pretty quickly.
The Cat of Bubastes is another well-done audio drama from Heirloom Audio Productions. You can see what other Crew members thought by clicking the banner below.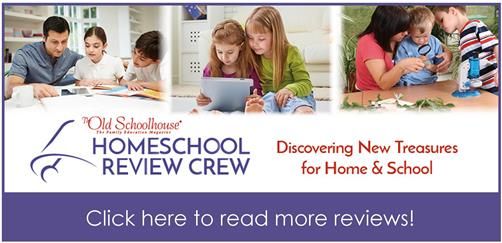 Find
Heirloom Audio Productions
on social media:
Facebook:
https://www.facebook.com/HeirloomAudio
Twitter:
https://twitter.com/HeirloomStories
Google+:
https://plus.google.com/b/114534826166314080647/114534826166314080647
Instagram: @HeirloomAudioOfficial