I think online programs are great to enhance kids' learning. They often provide a game-like way for kids to learn or practice skills. Both of my younger girls recently tried out Reading Kingdom, an online program designed to teach reading skills up through a 3rd grade level. It is targeted for ages 4-10. A subscription is $19.99 per month or $199 for the year. Additional students have an additional cost of $9.99 per month or $99.99 per year. There is a thirty day trial period to check out how the program works for you.
My girls are 8 and 9 and in 3rd and 4th grades. I am pretty sure that they are both reading above a third grade level, but I haven't done formal testing. I still thought this might be a good skills boost for them. I know Rachel, my 3rd grader is not very strong in phonics skills, and this hinders her spelling and decoding. Ashlyne is a pretty strong reader with good comprehension, but she doesn't really enjoy reading. So I set them both up on a Reading Kingdom account.
The program begins by testing reading skills and typing skills. It wants to know a child's typing ability because that affects providing answers as they are working through the program. Both girls took a turn to work through the skills and typing testing. This testing was very long. Both girls struggled to stick with it. There is a way to pause or stop and come back to the same spot. But there is no way to know exactly how much longer you have. So I kept encouraging them to keep on, thinking there couldn't be much left.
The program is quite colorful and the primary speaker is an animated owl. He instructs parents and kids at the beginning of the skills test that parents should not provide any help, only "hand holding." My girls were not very impressed. Although the program indicates that it is for ages 4-10, they both thought it was too young for them.
Neither of my girls were very good at the keyboarding skills. There is a choice of using the physical keyboard or an on screen keyboard. Rachel chose the on screen keyboard and Ashlyne used the physical keyboard, but both were equally difficult and neither girl did well. Because of this they were placed in "letter land" for their initial lessons. Letter land teaches basic keyboarding skills- not reading.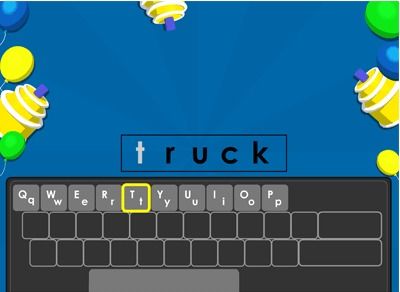 I did like that I received emails to update me on each girl's progress. The emails told me where they would be placed and let me know when they had various achievements or when they went to a new level. They also explained what each level was and what the girls would be doing in the level.
After the girls had completed Letter Land, the next lesson was another skills assessment. This one required quite a bit of typing in order to test reading. Neither girls did well with the typing. Rachel was especially frustrated because she would make a mistake and realize it and try to fix it, but the program wouldn't allow her to correct. I stood back and watched- obeying the instructions to not provide assistance. She was frustrated to the point of tears before the lesson was over.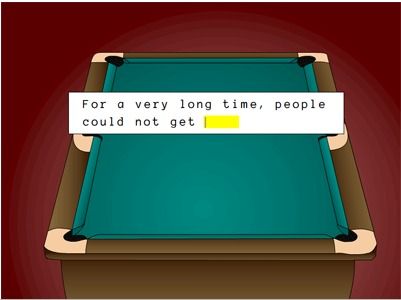 The girls were both placed in Level 1 based on the results of the skills assessment. I watched the material for that level, and it was far too low for their reading level. They were incredibly frustrated by the fact that the material was too easy, but they continued to get some things wrong because of the typing issue.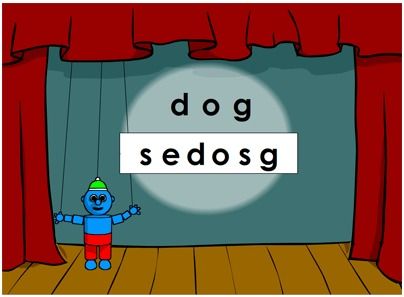 I didn't like the approach to reading instruction. It was heavily focused on seeing a word and then reproducing it by typing. I think this was just frustrating, and I don't think any real reading instruction was going on.
I will say that I think this may work better for younger kids. I think they would still have frustration with the typing aspect unless they've had some type of keyboarding instruction. But the good thing would be that if they started at a low level, it wouldn't seem so much "too young" for them.
Reading Kingdom just wasn't a very good fit for us. The heavy emphasis on typing and the aspect of writing the words, not really reading them made this frustrating for my girls.

You can read what other Review Crew members thought about Reading Kingdom by clicking below.