Let's face it, the quality of children's literature has slowly disintegrated. I'm always on the lookout for decent books for my kids to read. We had the opportunity to review Diary of a Real Payne Book 1: True Story from Barbour Publishing. I was excited about the opportunity to review a children's book from a Christian publisher.
We received a paperback copy of Diary of a Real Payne Book 1: True Story. The book sells for $4.49 on the website. The book is recommended for ages 8-12, and the main character is ten in the story.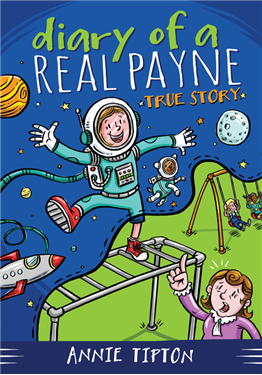 The story is about EJ (Emma Jean) Payne. She's a spunky, energetic fourth grader who tends to find herself in some interesting predicaments because of her frequent daydreaming. The book is written with each chapter beginning with a diary entry from EJ. And in each chapter there is some section of EJ's daydreaming that seems to get her in trouble.
I wanted to have one of my children read it first. In content, it was most appropriate for my 9 year old. EJ herself is 10 and starting fourth grade. The things she encounters are pretty typical for an elementary aged child. However, my 9 year old is a pretty slow reader, and I didn't know if she could finish the book. My most voracious reader is my 14 year old, and she enjoys quite a variety of literature- some written for her age, some younger, and some adult fiction. So she was pretty agreeable to reading it.
Her opinion: "It didn't encourage bad behavior like some of the other diary like children's books. It was written from a Christian perspective, but it wasn't fake. It was more realistic."
I read it also, and here are my thoughts.
Some favorite things:
1. EJ's family is not dysfunctional. I realize that even kids in Christian families go through divorce or other issues within their families. But many books written for children seem to assume that an intact family with both parents is an anomaly. EJ has both parents and a brother. Things are not perfect. She talks about frustration with her younger brother and occasionally with her parents. But the family loves each other. They spend time together. Her parents are involved and present as she grows and learns.
2. EJ's spunky, original personality is appreciated. I have some of those spunky kids myself. They don't fit into other people's molds very well. Neither does EJ. "Those" kids can relate.
3. Kids will appreciate the humor of some of the predicaments in which EJ finds herself. Even I thought the book was pretty funny. Because EJ likes to daydream, she often finds herself in some trouble because she's not thinking very well. Her adventures are humorous.
4. The lessons that EJ learns are important and are very sweet. I found myself tearing up as I came to some of the "life lesson" parts of the book.
And some less than favorite things:
1. The size of the book and the amount of writing on each page makes it a difficult book for reluctant readers- even if they are the age to enjoy it. I'm not sure my 9 year old could be persuaded to try this one on her own any time soon. She is a slow reader and it's hard for her to really pick up a book that is long and has small print. I will probably end up reading this aloud to her and my youngest- age 8.
2. I wasn't wild about the diary element of the book. To me, it seemed as if it was trying to be an imitation of some of the popular diary style books for children. It almost didn't fit in this story. And I think EJ's story could have been told as well or better without it.
All in all, I really enjoyed Diary of a Real Payne. It was entertaining and edifying at the same time. I know my younger girls will enjoy hearing it read aloud. And I look forward to being able to read more in the series.

You can see what other Review Crew members (and their kids) thought about Diary of a Real Payne by clicking below.