Kids are curious. They often ask questions about why things happen or how things happen. My kids ask lots of questions. That's why I was excited to review these videos from
Curiosity Quest.
Curiosity Quest produces videos that explore the questions real life kids have had. We were able to review the
DVD Combo Pack- Produce
and the
DVD Combo Pack - Swimmers of the Sea
. These DVDs sell for $24.95 each. Curiosity Quest also has many other single DVDs and a yearly membership that includes two episodes each month. The videos are geared toward ages 7-14, but I enjoyed them as much as the kids.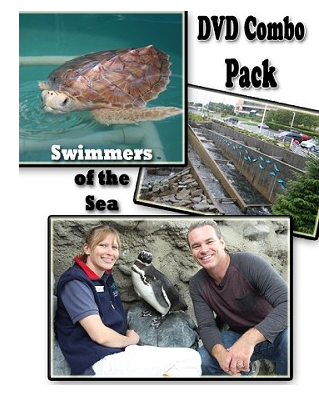 I enjoy documentaries of all kinds- especially documentaries that tell how or why things happen. The kids are a little less enthusiastic when I bring out a documentary, but they usually get drawn in because they enjoy learning why also.
I decided that we would watch the DVDs during lunch. I usually read aloud during that time, but I had just finished a book. So we started watching at lunch time.
We chose the
DVD Combo Pack-Produce
to start. There are three episodes on the DVD- Cranberries, Mushrooms, and Orange Packing. We jumped right in with the mushrooms.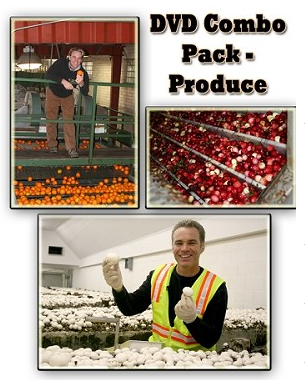 The DVDs open with the host, Joel Greene reading a letter from a child who has a question. Sometimes he mentions multiple children that had similar questions. After he reads the question he explains how he's going to answer that question in that episode. In the mushroom episode, Joel heads to a mushroom farm.
I never knew how
mushrooms
were grown! I knew that they were a fungus, but honestly I've never thought much about where they came from. Neither had the kids. So we were pretty fascinated by the process.
Joel is a very upbeat host. He keeps the kids interest by participating in an animated way with the expert at the location he's visiting. He asks questions. He jumps in and participates. He makes learning about the topic fun. In the mushroom episode Joel learns how the mushrooms are planted and grown and he also joins in in the mushroom harvesting. Of course he isn't as good as the regular mushroom harvesters. So it provides a little fun in the DVD.
Throughout the video there are also kids who announce a "fun fact" about the topic. There are also places where kids "on the street" are asked questions to see what they know about the topic. This really keeps things interesting for the kids who like the fast moving, changing style. The kids also enjoyed seeing if they knew the answers to the questions that the kids were asked.
One of the really cool things about
Curiosity Quest
is that kids can submit their questions. All of my kids submitted a question. I think it would be neat if their questions were answered in a DVD.
The
DVD Combo Pack- Swimmers of the Sea
contains three episodes also- Turtle Rescue, Penguins, and Salmon Hatchery. I think my favorite of the episodes was the
Penguin
episode. Joel got up close with penguins at the Monterey Bay Aquarium. When he gets to meet the penguins and help with feeding, the kids and I both thought it was so cute.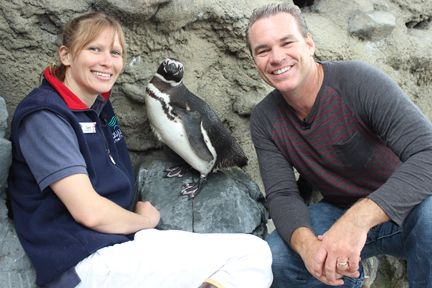 It turned out that we received these DVDs at a great time because our co-op class has been studying sea turtles. I used the DVD to show them one day as we talked about turtles. It was great for a co-op class because it could hold the interest of the group.

Summary:
Company:
Curiosity Quest
Product:
DVD Combo Pack-Produce
;
DVD Combo Pack-Swimmers of the Sea
Age Range:
7-14 (But we all enjoyed it.)
Price:
$24.95 each (And there are individual DVDs and a yearly membership)
Opinion:
They were great! I loved the fast paced, animated style. It kept the kids interested and excited, and we all learned lots.
Connect with Curiosity Quest:
Facebook:
https://www.facebook.com/CuriosityQuest
Twitter:
https://twitter.com/curiosityquest
YouTube:
https://www.youtube.com/channel/UCijkbeDwySOsg-pZjOeWsgg

You can read what other Review Crew members thought by
clicking here to read the Schoolhouse Review Crew post.