My "study" of a foreign language in high school wasn't very thorough. Although I sort of learned Spanish, I have to admit that I don't remember very much. I've wanted things to be different for my kids, and so, in our homeschool, we've done a variety of things to learn other languages. Most recently my oldest and younger two girls have been interested in learning French. So when I saw the Getting Started With French book from Armfield Academic Press, I was excited to review it.
Armfield Academic Press is a publisher that offers books to help homeschoolers or other self-taught students learn other languages. They currently have books for Latin, Spanish, and French. The books can be used by a variety of ages. There are some pages at the beginning of the book that give some information about how it can be used because this course is different from other foreign language courses.
William E. Linney, the book's author, wanted to make this book- and his other language learning books- unique.
The course is self-contained. There isn't anything else to buy. There are links to pronunciation recordings and some other resources, but these are free links on the site. (I'll share more about them later.)
The course can be used by any age with any or no background in the language.
The course is self-taught. There is no need for a teacher. The student uses the book independently.
The course can be done at the pace of the learner. Students can do one or many pages each day.
My interest was really piqued after I had read this information in the book's preface. It is certainly a different approach to foreign language learning than I've seen. So how does it work, and what did we think?
About Getting Started with French
The book's introduction gives some good information about how to use the course.
This was important because the book was so different from other foreign language books. The author gives some great information about how the book can be used in a variety of ways. I read the introduction before we dove into the course.
The course can be used with a variety of ages.
As I said above, this is one of the things that makes this foreign language course unique. I had my younger girls- Ashlyne and Rachel, ages 12 and 11- using the book. They've had some French, but, to be honest, we've just played around with it, and I'm not sure how much they've actually learned to this point.
Younger kids could use the book. I think even young elementary kids could use it with some guidance. My girls could have used the book independently, but I did it with them because I was reviewing it.
In the front information of the book, the author says that high school or college students can use it as an introduction to French. I'm not sure how it would count as an actual foreign language credit for high school, but students will learn a good bit by the time they complete this book, so they'll be very prepared for a more formal course to meet their credit requirement.
There are even some suggestions about how adults could use the course to learn French. I've thought it might be fun to work through each of the books- French, Spanish, and Latin- and see what I could learn!
The course consists of short lessons that build on each other.
There are 172 lessons in the book. Each lesson is short. Usually one French word or concept is introduced and practiced, and then there is a review section to practice what has been learned.
The lessons didn't take us much time at all, and we usually did several at a time. This is one of the ways that the book could be adapted for age and ability. If you're using it with younger students, you could move more slowly and practice more. Adults using the course could do more lessons at a time.
In the beginning instructions, the author stresses the importance of not skipping ahead in the lessons. The lessons build on each other, so I can see how jumping ahead could get confusing. For example, in some of the early lessons, the girls were learning the French equivalent of our articles "a" and "an." Then in later lessons, as the girls learned the names of things, the review section combined the words in short phrases.
Some of the lessons introduce new words and phrases and some deal with grammar concepts and word usage. When needed, there are some charts included to give a visual to students.
There is built in opportunity for review.
These review sections are great and are consistently there so that students are using the words and phrases they've already learned. In the review section, the students can translate words and phrases using what they know. The answers are in the back of the book. And the pronunciation mp3s have practice of the review words and phrases.
The author suggests using the review sections if you need to have quizzes for the course. We weren't using the course for a grade or a credit, so we used the review section in each lesson but didn't count them for grades.
The author suggests conversation and composition.
This course isn't an immersive language course. Students aren't going to hear the lesson presented almost entirely in the language being learned. But conversation is important for developing foreign language skills. So the author suggests finding someone to converse with. For us this was easier because I had two girls using the course. My oldest daughter is also learning French, so they could talk with her as well.
The author also suggests that students use the answers to the review section and practice translating and writing these in French. This will give the students opportunity to practice French composition, writing in the language. We didn't work on composition. I think older students may want to do this, but for my younger girls, I didn't think we needed to try it.
The Getting Started with French website has mp3s and other resource links available.
One of the things I was concerned about when I saw this course was how we would learn the correct pronunciation from just using a book. The Getting Started with French website, however, has resources to help with this.
On the website, you can find a
variety of downloads
. These downloads include pronunciation guides for each lesson. These pronunciations are done by a native French speaker. There are pronunciations for the main word or words in the lesson as well as the review section for that lesson. The downloads can be accessed by a zip file or in a folder with individual files. I was able to open the individual files on my phone, so we could use the phone for pronunciation.
There are also mp3 downloads with commentary for each lesson. The commentaries are done by the two authors- William E. Linney and Brandon Simpson- as well as the native French speaker- Francois. They discuss each lesson and add helpful information- especially when it comes to the grammar sections.
The website also has links to four other French resources you can purchase.
What We Thought
The Pros
I like that the course is flexible. The fact that we could take it and just move ahead at our own pace made this a good fit for us. We could do as many or as few pages as we needed each day, depending on how well the girls understood the lessons.
I like that we can adapt the course for different ages. I would like to work through the course on my own at my own pace if I can make the time. I think my older daughter could also use it in conjunction with her French course for additional information. She would be able to move really quickly through the beginning and then slow down as needed.
I like the download resources. It was good to be able to have the pronunciation guides and commentary.
The Cons
The girls and I all felt as if the course was scattered. There was no clear guide to know what we were going to learn and why. Although the lessons did build on each other and we started to make connections as we went on, I think my OCD organized self would have liked some sort of clear direction for what we were learning- nouns in one section, verbs in another, then adjectives.
Even though we had the pronunciations, we had some trouble practicing them. In the downloads, the words and phrases are read pretty quickly. If I wasn't sitting right there to pause, we didn't have time to practice saying the word or phrase. I would have liked a pause so that we had time to practice without scrambling to pause.
Overall
I plan to keep using the course with the girls, and I would like to use it myself. I'm not sure if completing this course will be a very complete French study, but I do think it will give us some background to study French in more depth later. I think that if you're looking for a complete course in French, this might make a better supplement and not so much the full course in and of itself.
I love the versatility of Getting Started with French, and that's what makes the course a real winner with me. It's definitely a good choice for someone who wants an introduction to French that can be self-directed and done at the student's own speed.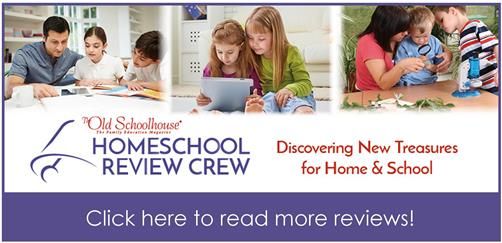 Connect with Armfield Academic Press
Facebook: https://www.facebook.com/ArmfieldAcademicPress/

.post-ads, .post-break-links {
display: none;
}
.post-right {
margin: 0;
}