My oldest daughter- a senior this year- has dysgraphia. For a long time I just called it bad handwriting and thought if she had more practice, it would improve over time. I was wrong. Her handwriting is barely legible. In our day and age of computers and devices and digital books and files, she doesn't need to handwrite very many things. But, there are those notable times- job applications, SAT essays- when it really pays to have legible handwriting.
So I was very excited about a new product that we were able to review for the Homeschool Review Crew. We received Perfect Reading, Beautiful Handwriting from Everyday Education, LLC. This workbook, that we received as a digital download, is designed for new readers and writers or for remedial handwriting practice for people who struggle with handwriting, no matter their age.
Everyday Education, LLC is a site that provides homeschool resources for a Charlotte Mason/Classical homeschooling style. I have to admit that they were a new to me homeschool resources site, but they have several products that look interesting, and the Homeschool Crew is reviewing two other products besides the Perfect Reading, Beautiful Handwriting workbook.
Handwriting Problems
Kathryne- my oldest- has struggled with handwriting from the beginning. Holding a pencil or pen and writing for any length of time is painful. When she writes in print, her writing is a mix of upper and lower case letters. Unless she takes a very long time and concentrates very diligently, she just can't keep the upper and lower case letters straight. She generally chooses to write in cursive which is easier for her. With cursive, she doesn't have the problem of the pesky upper and lower case letters, but her cursive is barely legible.
I honestly haven't spent much time worrying about her handwriting. Perhaps that sounds bad, but I'm just being real here. With four children to homeschool- all with different learning styles, different likes, different strengths, different struggles- handwriting didn't rank very high up there in my list of things to worry about. After all, almost everything can be typed, right? Well…almost.
When Kathryne began to prepare for her SAT and ACT tests, we both had a sobering realization. She was going to have to write an essay by hand. We had waited too late to try to get accommodations for handwriting, so she took the tests and hand wrote her essays. Thankfully, the scorers seem to have been able to read the essays enough to grade. But the experience woke both of us to the fact that there will be times when she really needs to have legible handwriting.
Perfect Reading, Beautiful Handwriting
When I saw the description of Perfect Reading, Beautiful Handwriting, I thought that this might be a solution for Kathryne.
Not only does this workbook have several chapters for younger students- chapters that will introduce them to the letters and their sounds, even as they learn to write those letters and combine them into words and sentences-it also has a chapter devoted to improving handwriting for all ages.
This workbook teaches students the italic style of handwriting. Right away I thought that this might help Kathryne. Italic, with its slants and connectors, has the flow of cursive. But because the letters are more distinct in italic, I thought that her writing wouldn't run together as badly as her cursive does, making it more legible.
Kathryne and I began by both reading the introduction and beginning material in the front of the book. There are some suggested schedules if you are using the book as an introductory reading and writing program. And there is information about what to do if you're using the book for remedial handwriting.
I let Kathryne set a schedule for using the book. She followed the suggestions in the front and used the beginning of chapter two in the book where the different letter formations are first taught. Because she's never used italic, we both thought she should go through each letter.
After learning the strokes, she used chapter six in the book. This is the chapter for older kids or adults who are using this program to improve handwriting.
Chapter six covers
A review of each letter
Practice of straight italic writing
Practice of slanted italic writing
An introduction to writing with an edge pen (basic calligraphy)
The use of serifs and other decorations to your writing
Kathryne focused primarily on learning the italic letters and writing with them, first straight and then slanted. She didn't work on the calligraphy writing. Right now, we'd just like her writing to be legible. (I was interested in the calligraphy and didn't have time to check it out during the review period. I learned some basic calligraphy once upon a time, and it would be neat to try it again.)
Our Thoughts
Kathryne was impressed with the introduction to italic writing. It was obvious in looking at her work that her writing is much more legible when she uses the italic writing.
Both of us thought that the book did a good job introducing the italic letters and guiding practice using the italic writing.
The only negative for us was that we both thought it would be nice to have a whole book of just learning and practicing italic writing instead of just part of a chapter. Practicing the italic writing again and again is what is really helping her.
Kathryne will continue to practice and use italic writing. She says it's painful to do it for too long. I think that practice will help that to some degree. Even if she chooses not to use italic for her own notes or handwritten assignments, she can use it for writing that she has to turn in.
The Homeschool Review Crew reviewed this workbook and two other products from Everyday Education, LLC. You can see what other Crew members thought by clicking below.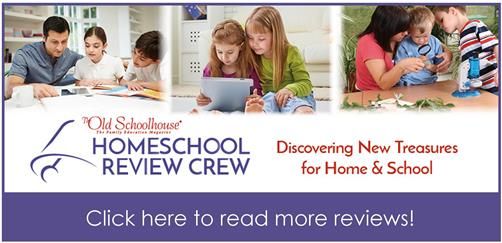 Find Everyday Education, LLC on social media.
Pinterest: https://www.pinterest.com/janicecampbell/
FB: https://www.facebook.com/janicepcampbell
FB page: https://www.facebook.com/excellenceinlit/
LinkedIn: https://www.linkedin.com/in/janicepcampbell
Google+: https://plus.google.com/u/0/+JaniceCampbell
Twitter: https://twitter.com/everydayedu

.post-ads, .post-break-links {
display: none;
}
.post-right {
margin: 0;
}